Whether you need an unsightly stump removed from your lawn,  you want to clear a lot on your property, or you need professional help with fallen trees, we are the tree care professionals to call.
About Maple Springs Tree Service
We have a decade of experience on our side, and we are ready to put our expertise to work for you. We have been proudly helping property owners and homeowners with tree cutting and stump grinding services for approximately 10 years. Our main goal is to offer honesty, safety, peace of mind, and customer satisfaction for everything we do.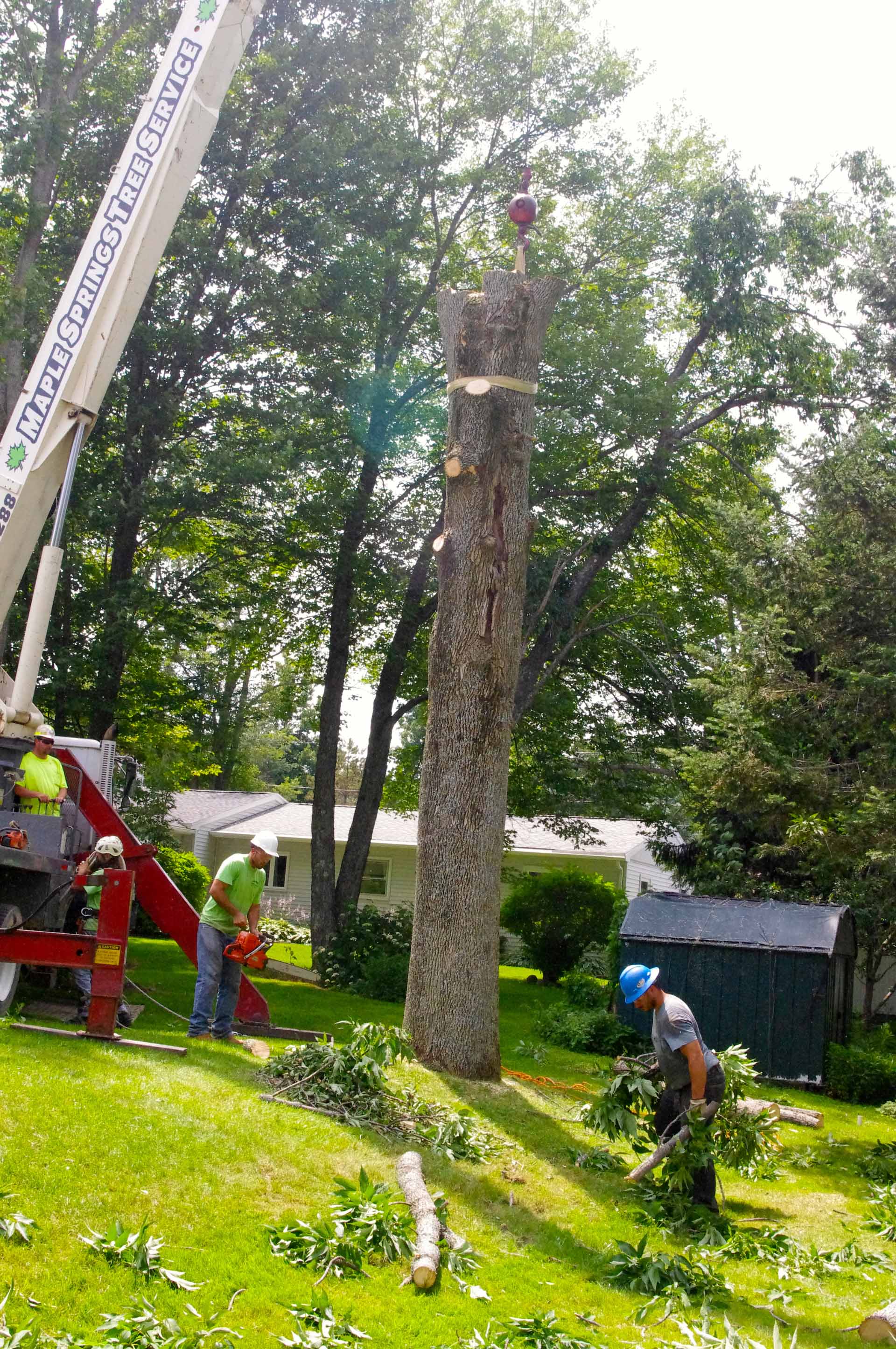 Jamestown, NY Fredonia, NY
Jamestown, NY Fredonia, NY Dunkirk, NY Lakewood, NY Busti, NY Salamanca, NY Warren, PA Corry, PA
Onslow County, NC
Craven County, NC
Carteret County, NC
No matter if you have a small residential home with a tree that needs trimming or you have a large commercial property and need dozens of trees to be removed, we offer affordable services with everything. We take pride in the quality equipment we use, and we always make sure to adhere to all safety regulations and standards.
Respectful
We take customer service and satisfaction very seriously
Reliable
We offer 24-hour emergency service
Responsible
Fully licensed and insured
Amazing, polite, professional and speedy service! We had a mess after the last storm and Maple Springs Tree Service came right away making us feel like we were their only customer. Definitely 2 thumbs up and HIGHLY recommended!!!
Stacey
They were in the neighborhood and I flagged Tim (owner) down…three hours later I had 11-12 trees down and yard clean! This was an experience in watching a great crew! Need tree work? Give Maple Springs a shot!!!
Richard
We recently had Maple Springs Tree Service cut down 5 large Pine trees in our yard and I can't recommend them highly enough. Fast, professional and the clean up was amazing..if you need any trees cleared out please give them a call.
Claudia
The guys couldn't have been more professional and friendly. It amazes me to see what they can do hanging 60 feet up with a chain saw. Plan on watching them when they come. You can't look away. I recommend them highly.
Lisa
Corporate Office: 5375 Bayview Rd. Dewittville, NY 14728
North Carolina Branch: 218 E. Main Street Havelock, NC 28532
Corporate Office: 5375 Bayview Rd. Dewittville, NY 14728
North Carolina Branch: 218 E. Main Street Havelock, NC 28532